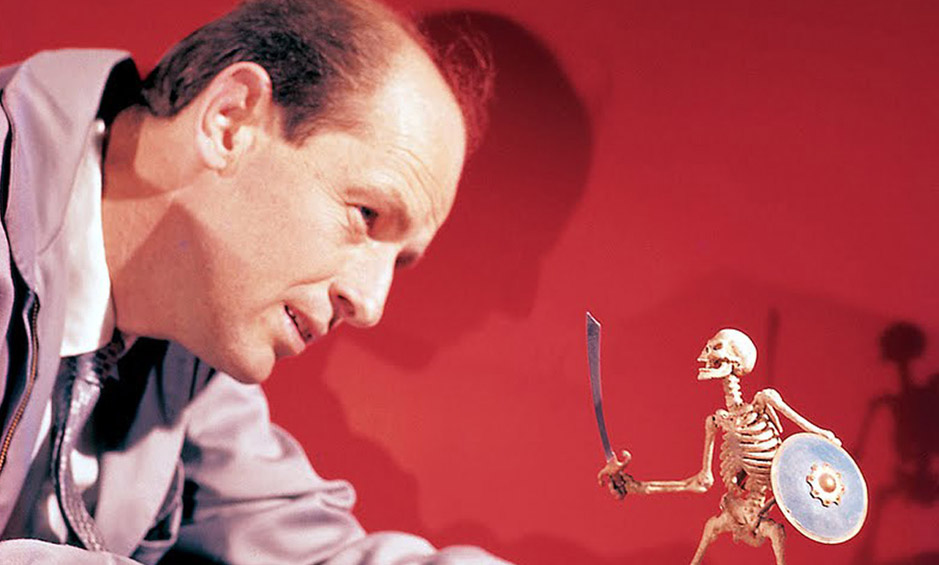 Special effects wizard Ray Harryhausen turns 92 today. This man, with the skill of a surgeon and patience of a saint, pioneered special effects through stop motion animation and sent children's imaginations (the Cinemologists included) soaring to new heights. Cinema would be a very sad place without Telos, Gwangi, Mighty Joe Young, Medusa, the Hydra, or the Minoton. Indeed, many special effects technicians working today owe their careers to the creative spark that Mr. Harryhausen ignited. Some of our favorite Harryhausen films include
20 Million Miles to Earth
(1957),
The Mysterious Island
(1961),
Jason and the Argonauts
(1963),
The First Men in the Moon
(1964),
The Golden Voyage of Sinbad
(1973), and
Clash of the Titans
(1981). Modern audiences might also find it interesting to know that he provided the voice of the polar bear cub in
Elf
(2003).
Here's a montage of Ray's classic monsters, just to give you a taste of this man's great work!